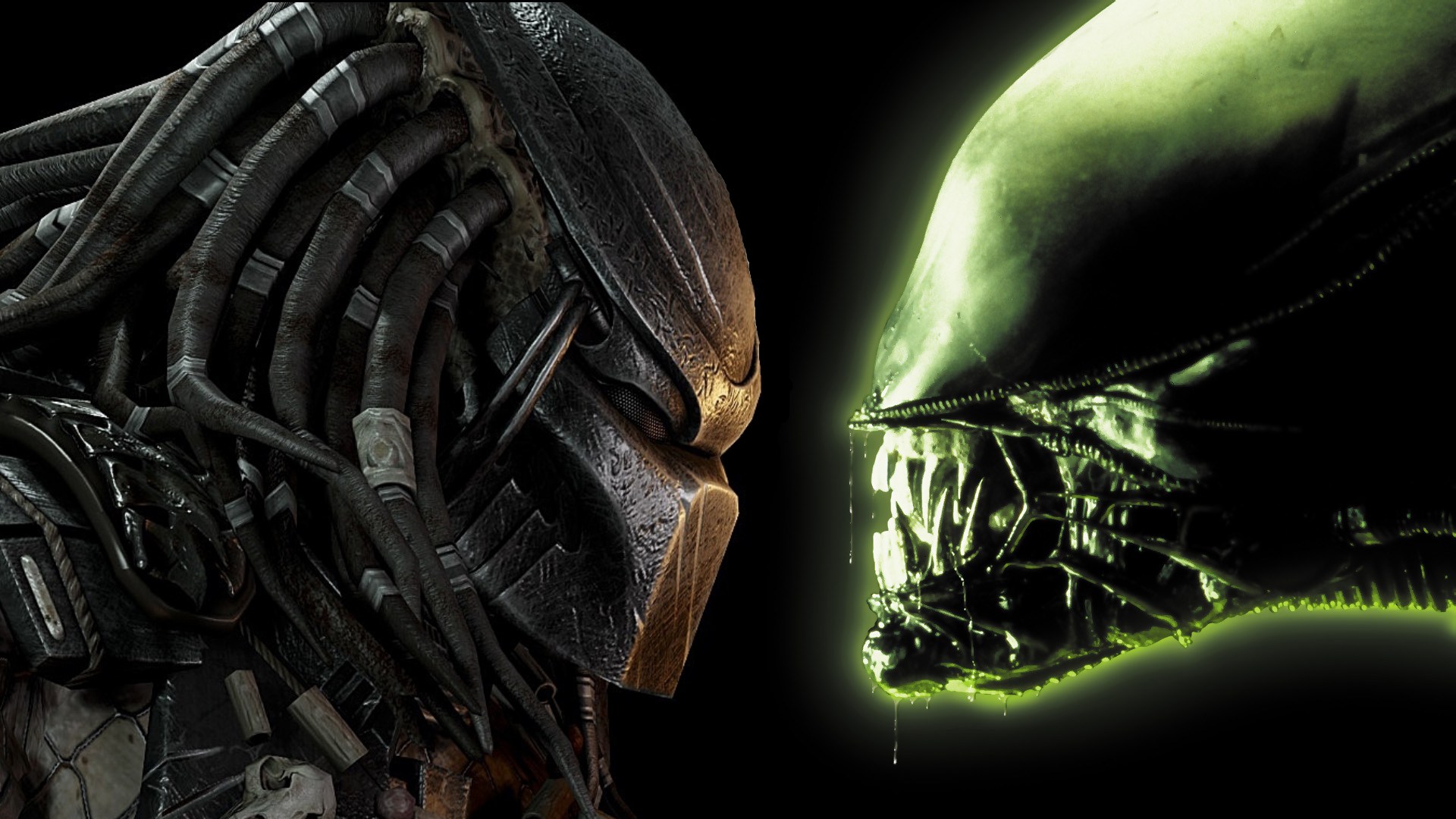 Alien is a British-American science-fiction horror media franchise centered on the film series depicting Warrant Officer Ellen Ripley (played by Sigourney Weaver) and her battles with an extraterrestrial lifeform, commonly referred to as "the Alien", and depicting android David 8 (portrayed by Michael Fassbender) and his experimentation in creating said lifeform.
Alien vs. Predator (also known as Aliens vs. Predator, abbreviated AvP or AVP) is a science fiction horror franchise spanning several media. The series is a crossover between the Alien and Predator franchises. The franchise, which depicts the two species as being in conflict with one another, includes feature films, comics, novels, and computer/video games. There were also two Alien vs. Predator films produced, both critically panned yet being relative box office successes, and the development of a third film has been rumored over several years.
The Predator film series is a science fiction action horror film franchise based on a race of fictional extraterrestrials created by Jim Thomas and John Thomas. Produced by 20th Century Fox, the series started in 1987 with the film Predator, which led to two sequels and novel, comic book and video game spin-offs.
Aliens
Aliens vs. Presator (AVP)
Predator