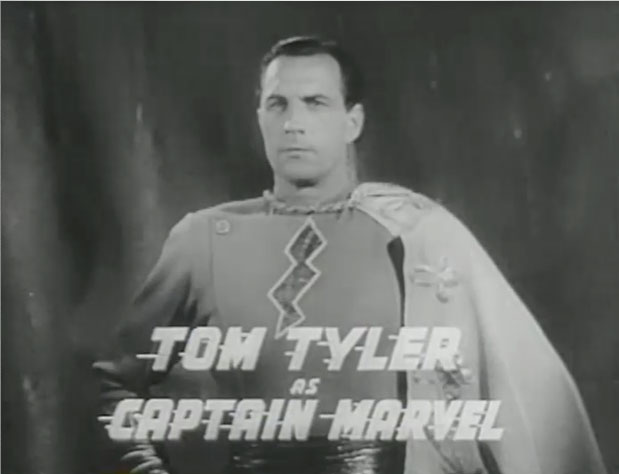 Adventures of Captain Marvel is a 1941 twelve-chapter film serial directed by John English and William Witney for Republic Pictures, adapted from the popular Captain Marvel comic book character then appearing in Fawcett Comics publications such as Whiz Comics and Captain Marvel Adventures. It starred Tom Tyler (who also played The Phantom) in the title role of Captain Marvel and Frank Coghlan, Jr. as his alter ego, Billy Batson.
This serial was the twenty-first of the sixty-six serials produced by Republic and their first comic book adaptation (not counting comic strips such as Dick Tracy). Spy Smasher, also based on a Fawcett character, would follow in 1942.
This serial was the first film adaptation of a comic book superhero. That claim would have gone to the previous serial, Mysterious Doctor Satan, which was intended to have been a Superman serial until National Comics (now DC Comics) pulled out of negotiations. National Comics unsuccessfully attempted to sue Republic for producing a Captain Marvel serial.
text from wikipedia