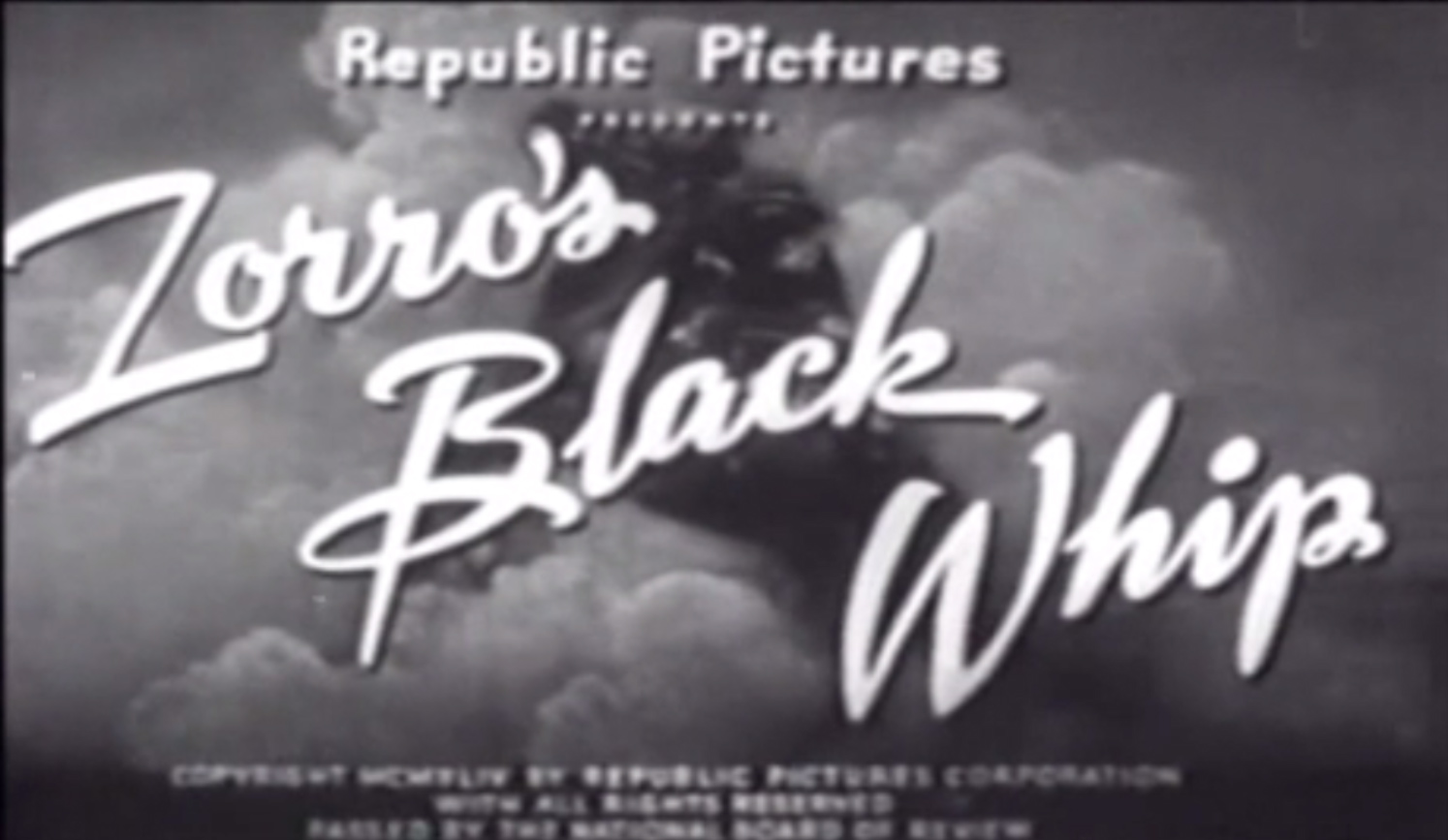 In Zorro's Black Whip the word Zorro never occurs, but a female who behaves like Don Diego in Idaho fights a cabal of corrupt politicians as "The Black Whip" after her brother (the original Black Whip) is killed.
Hammond, owner of the town's stagecoach line and a leading citizen on the council, is secretly opposed to Idaho becoming a state—because government protection would destroy the system and organization he has constructed—and conducts raids against citizens and settlers alike to prevent order, while keeping his own identity as the organization's leader secret. The town marshal is meanwhile powerless to act outside his jurisdiction beyond the town boundary. Randolph Meredith, owner of the town's newspaper, as the Black Whip, opposes this scheme to defeat statehood, but one day he is killed after preventing yet another coup. Meredith's sister Barbara, expert with a bullwhip and pistol, dons Randolph's black costume and mask and becomes "The Black Whip" in her brother's place, dealing a blow to Hammond and his gang each time they perform some heinous act in their efforts to keep the town, and their power over it, unchanged.
Aided by recently arrived undercover US government agent Vic Gordon, Barbara (Linda Stirling) as The Black Whip is quite obviously female but, even after a bout of wrestling, the villains do not realise they aren't fighting a man.
text from wikipedia